UNTIL APRIL 2020 DEPARTURES IN THE AMAZON ARE NO LONGER AVAILABLE
Our partner, Media Luna, can no longer receive volunteers because of an earthquake that occurred in May 2019.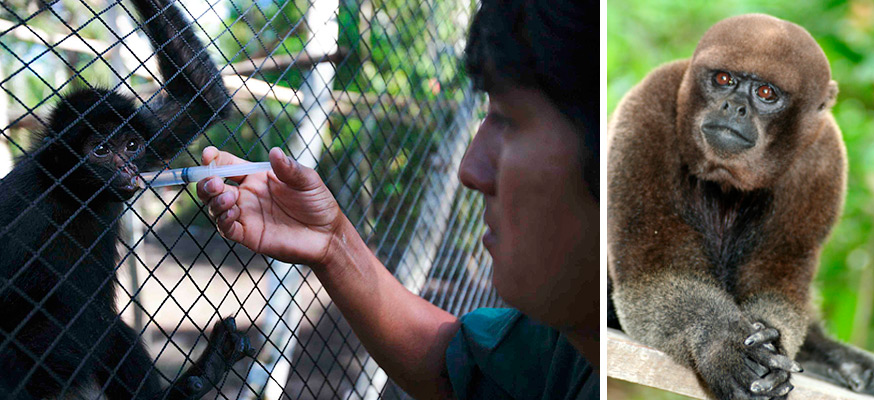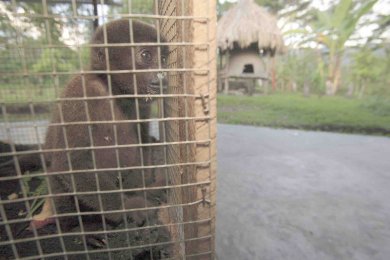 Ikamaperu means forest in the Jivaro language, in Peru.
The Media Luna project, located next to the Pacaya Samiria Reserve, focuses on the conservation of wild populations of woolly monkeys and spider monkeys and on working in partnership with local populations. This site has a semi-liberty rehabilitation centre for woolly monkeys and spider monkeys saved from trafficking. Nearly 75 primates are housed in their natural habitat in the centre of the Shiringal over 60 hectares of forest and are regularly assessed for their survival skills to assess their abilities for a possible reintroduction in the wild.
---
PROJECTS
Conservation of aquatic turtles and terrestrial turtles
This project is carried out in partnership with the National Reserve and Indigenous communities. Turtle eggs are collected in July to protect them from various predators. They wait in artificial beaches unitl october for their release in the National Reserve.
Awareness programme in schools
Environmental education is aimed at children in the village of Lagunas  in primary and secondary school. The assignment with primary school children is usually done outside school hours in the environmental education centre created by Ikamaperu called the "Casa Camungo" and this 3 times a week. In total, we reach around 60 children a week.
Apart from these regular sessions, we intervene in primary and secondary schools more periodically on specific topics. In this framework we reach a much wider audience. There are 7 primary schools and 3 secondary schools in Lagunas. This represents 1,700 students in primary schools and 600 students in secondary schools.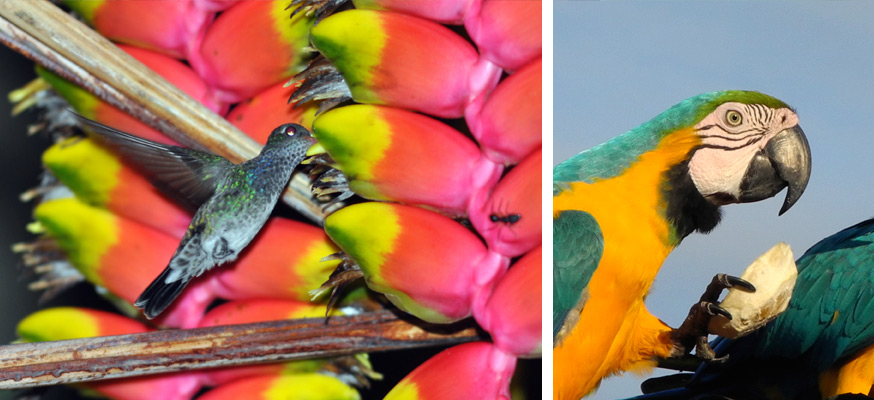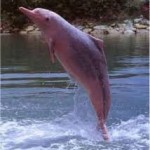 ---
PROGRAMME
Discovering places and populations in an authentic way implies that you are not a spectator. The volunteer is not a tourist but a person who beyond his personal pleasure and comfort, wants to contribute morally and financially to the conservation of the Amazonian forest and its biodiversity which are directly linked to the future of the indigenous populations.
We offer you 15 days during which you will follow the Media Luna team in its conservation activities according to the seasons – collecting turtle eggs or releasing aquatic turtles with the Cocama-Cocamilla community, inventory of dolphins from Aipena river, tracking groups of howler monkeys in the virgin forest, observing aquatic avifauna, tracking night monkeys during night outings, observation of woolly monkeys and spider monkeys in rehabilitation in the Shiringal forest of Ikamaperu, taking care of terrestrial turtles and parrots, trips to the Cocama-Cocamilla communities in schools for to raise awareness and 3 days in the Pacaya Samiria National Reserve with the best guides to discover the wild life.
A French biologist will supervise you during this stay. The programme is open to everyone from 18 to 77.


---
Cost
Cost of a voluntary mission (excluding airfare):
   1500 EUROS + 25 EUROS OF MEMBERSHIP

Mission fees are tax deductible. Article 200 and 238 bis of the general tax code.
The duration of the mission: 15 days
During your volunteer mission, the scientific organisation will supervise you, overnight stays, meals (morning, noon and evening) and local transport, SAS takes care of the Lima/Lagunas transfer.
Online payment by Credit Card
The approximate ancillary costs of the mission: airfare (800 euros), vaccinations and compulsory medicines (100 euros). These fees attached to the mission are tax deductible. SAS organises mandatory pre-departure day training either remotely or in our offices. The training is provided by graduates in international solidarity (Institut humanitaire Bioforce Lyon).
We organize short-term missions to allow effective immersion on the community projects entrusted to you. Then it is up to you to extend your stay to discover the country. You are responsible for the costs of the activities on the day of rest.
Think about your refund insurance or/and repatriation insurance.
Please contact us for any further information. Wish you a good preparation for the mission!
Delphine Thibaut
Phone: 06 73 76 60 13
contact@sensolidaire.org
---
Helpful Tips
Formality:You will need your valid passport (with more than 6 months). Advice for airlines to find you the best price: Lan, Air Madrid, Swiss+, KLM.
Health: Yellow fever vaccine is compulsory, anti-malarial treatment should be prescribed by your GP, take your usual medications, sunscreen, sunglasses, a local disinfectant, intestinal medication, a multipurpose antibiotic, eye drops, painkillers, bandages, water purification tablets and mosquito repellent.
---
BASE CAMP
You will stay in the care center for the last monkeys from the Amazon, Media Luna in Lagunas. Conditions are quite comfortable with beautiful bungalows overlooking the river, the food is that of a population living in quais self-sufficiency: fish, cassava, plantain banana, chicken and fruit. Electricity normally runs from 4 a.m. to 7 a.m. and from 6 p.m. to midnight, but it is subject to frequent power cuts. The dates of stays are from the 1st of each month to the 15th included and from the 16th to the 30th included.